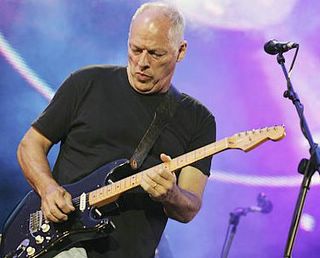 (With a little help from people who can write worth a damn)

Dear Station That Cuts Away From The Reunited After 20 Years Pink Floyd performing "Comfortably Numb" on Live 8:

Were you aware that "The legendary band reformed

especially for the gig after more than 20 years of hostility"

? DID YOU KNOW THAT?

It did not seem like you did because you: "broadcast eight hours of footage but inexplicably kept leaving midsong to go to a commercial or, worse, to some bubbly VJ blathering on about how cool the event was. Abrupt exits ruined a dozen tunes, including such rock classics as The Who's 'Won't Get Fooled Again' and

a reunited Pink Floyd performing 'Comfortably Numb.'

"

Judging by CD and album sales since last Saturday, I think people

wanted to see Pink Floyd

and not your completely annoying and vacant beyond belief VJ's.

To wit: Pink Floyd "have seen their album sales rocket by an astonishing 1,300% since Saturday."

Even Richard Roeper said that he "can't recall a more infuriating viewing experience" and commented that your coverage of Live 8 "was the most incompetent telecast of a live event" he had ever witnessed.

I support
The Rabbi Report
statement, "Fuck You. How DARE you!"
You "interrupted 'Comfortably Numb' so that the asshole VJ's could tell us how cool Pink Floyd are and then cut to a commercial before the song was over!"

Your "infuriating, inane, VJ heavy program was an utter travesty. It aired more ads and meaningless interviews than performances." You "routinely cut away from crucial sets, often only to remind us what an incredible event we were (not) witnessing."

You suck,
Waist High

The views and opinions expressed in this page are strictly those of the page author.

Material quoted directly from: sky.com, whas11.com, timesargus.com, and timesdispatch.com
Photo courtesy: Live 8 via sky.com