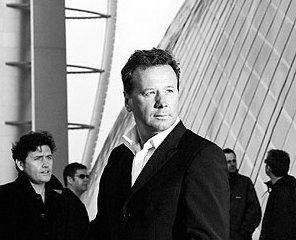 NEW ORDER

are to release a compilation DVD later this year. The DVD will contain the promo videos for all their singles plus a number of extra tracks including their performance of "Regret" on the set of TV's Baywatch, alternative videos for "Round & Round" and "Crystal," and a live version of "Temptation."



HEAVEN 17

will release their new album Before/After in August via the excellent Ninthwave label.



PUBLIC ENEMY

will release a new album in August. The groundbreaking rap act will release Rebirth Of A Nation, their first album for three years, via the Guerilla Funk label on August 28th.



SIMPLE MINDS

will release their long awaited new album in September on the Sanctuary label. The album Black & White 050505 is currently scheduled for a September 12th release and will be preceded by a single "Home" on September 5th.


All material courtesy of: remembertheeighties.com