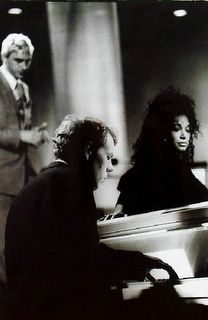 Mick Talbot began his music career in the Merton Parkas who were all over by 1980. No matter though, for his talent had been spotted by Paul Weller and Kevin Rowland. Weller, inviting Talbot to join The Jam for Setting Sons, and Roland inviting him to join his Dexy's Midnight Runners.

After the breakup of The Jam, Weller wanted to incorporate more elements of soul, R&B, and jazz into his songwriting. In order to pursue this musical direction, he teamed up in 1983 with Talbot, who together became The Style Council.

Although the music was rooted in American R&B, it was performed slickly, complete with layers of synthesizers and drum machines, and filtered through European styles and attitudes. Weller's lyrics were typically earnest, yet his leftist political leanings became more pronounced. His scathing criticisms of racism, unemployment, Margaret Thatcher, and sexism sat uneasily beside his burgeoning obsession with high culture.

Released in March of 1983, The Style Council's first single "Speak Like a Child" became an immediate hit, reaching number four on the British charts. Three months later, "Money-Go-Round" peaked at number 11 on the charts. "Solid Bond In Your Heart" also reached number 11.

The Style Council released their first full length album, Cafe Bleu, in March of 1984. Two months later, a resequenced version of the record, retitled My Ever Changing Moods, was released in America. Cafe Bleu was their most successful album, peaking at number five in the U.K. and number 56 in the U.S. "My Ever Changing Moods" became their first U.S. hit, peaking at number 29.

In the summer of 1985, The Style Council had another U.K. top ten hit with "The Walls Come Tumbling Down." The single was taken from Our Favourite Shop, which reached number one on the U.K. charts. The record was released as Internationalists in the U.S.

A live album, Home and Abroad, was released in the spring of 1986; it went to number eight.

The Style Council had its last top ten single with "It Didn't Matter" in January of 1987. The Cost of Loving, an album that featured a heavy emphasis on jazz inspired soul, followed in February. Although it received unfavorable reviews, the record peaked at number two in the U.K.

In July of 1988, The Style Council released their last album, Confessions of a Pop Group. The record charted fairly well, reaching number 15 in the U.K.

In March of 1989, The Style Council released a compilation, The Singular Adventures of The Style Council, which reached number three on the charts.

The Style Council broke up in 1990.

Mick Talbot was included in the Dexys Midnight Runners reunion, who on September 17th 2003, played together in front of BBC TV cameras for the first time in 18 years.

He is currently a member of
The Players.


"I am not a keyboard player, I am a Hammond player."
Mick Talbot

Material courtesy of: mp3.com/the-style-council