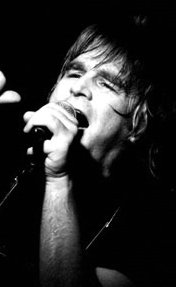 THE CREATURES

are working on new material and will also be releasing a limited edition live album of one of their shows from the early 90's very soon.



KILLING JOKE

will reissue four of their catalogue albums on July 11th. The albums Killing Joke, What's This For...!, Revelations, and Ha! will each be remastered and will feature a number of bonus tracks including alternative versions, remixes and previously unreleased tracks.



MADNESS

guitarist and original member Chris "Chrissie Boy" Foreman has left the band citing being "sick of the petty time consuming b******s that goes on in the band" as the reason for his departure. Foreman has recorded guitar parts for the forthcoming Madness album of cover versions which will be released on July 18th preceded by a single, a version of Prince Buster's "Shame & Scandal" on July 4th.

THE ALARM's

MIKE PETERS

has announced details of his third "Alarmstock" event. "Alarmstock 3" will feature shows at London's Abbey Road Studios and New York City's Electric Lady Studios on August 6th and 13th respectively. Each day will feature 4 separate acoustic performances by Mike Peters covering the entire span of his songwriting career with a selection of rare and unseen films in between. Meanwhile The Alarm's best known song "68 Guns" has been picked up for use in a commercial by the Heineken brewery.


All material courtesy of: remembertheeighties.com