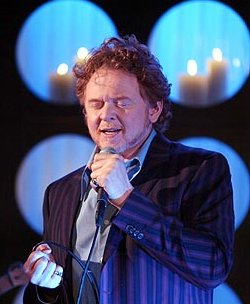 Of The Frantic Elevators and Simply Red.

"Simply Red were signed to Elektra UK in 1984, after what was alleged to be a fierce bidding war between the record companies," (redweb.zen.co.uk) and released Picture Book in October 1985.

Picture Book featured "Money's Too Tight (To Mention)," a cover of a 1982 R&B chart single by the Valentine Brothers, and "Holding Back The Years," a Hucknall original that topped the U.S. charts.
Simpy Red's fourth album, Stars, spawned the U.S. top 40 hits "Something Got Me Started," and "Stars."

Simply Red will release a new album, Simplified, on Oct. 17.


Material: sing365.com