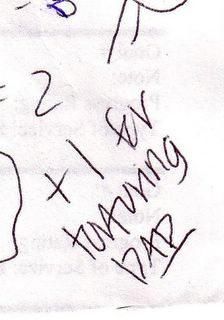 Say hello to Waist High's new assistant "Lovely Teenaged Daughter." The demands of maintaining Waist High, working 60 hours per week, and obsessing over how much I hate my neighbor, have prompted the hiring of an assistant who: evidently charges $2.00 to properly crop a photograph, $1.00 per picture for the use of her digital camera, $2.00 to size and enhance a photograph to perfection, and $1.00 per incident for any type of "advanced expertise."
My assistant handed me her invoice last evening with "Payment Due Upon Receipt."

For calling her father, upon Waist High's request last Sunday, to tell him she would "rather be with mom" for the evening instead of going out to dinner with him, Waist High was billed $1.00.